Bayern Munich's Franck Ribery has launched an angry attack on those who criticised a picture of him eating a gold-covered Tomahawk steak during the Bundesliga winter break in a series of messages across Twitter and Instagram .
Ribery visited the Nusr-et restaurant in Dubai during some downtime with the Bundesliga on hold. The restaurant is owned by Nusret Gokce, known as "Salt Bae" for his extravagant persona and the way he seasons his meat.
The steak, covered in gold, can cost in excess of £1,000 (N64million).
Ribery, 35, was criticised after the picture emerged but hit back on Instagram, saying:
For 2019, let's dot the i's and cross the t's... Let's start with the jealous, the haters, those only born because a condom had a hole in: f--- your mothers, your grandmothers and even your family tree. I owe you nothing.





My success is, above all, thanks to God, me, and my loved ones who believed in me. For the others, you're nothing but pebbles in my socks!
Ribery also critiqued those in the media industry.
His message began: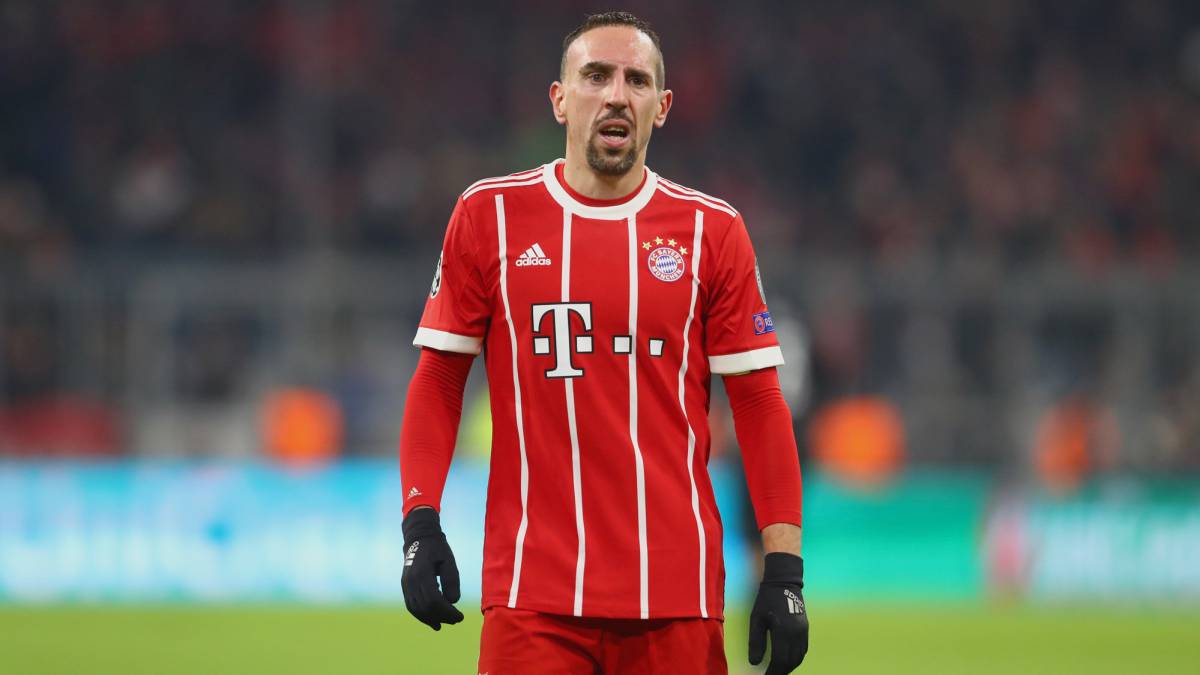 Bayern Munich star Ribéry responds to abuse after golden steak post
In addition, in reference to the pseudo-journalists that have always written negative articles about me.





My actions (last example, the price of what I eat), when I make donations (because I have been taught to give when I receive a lot), why no national media attention?





No, you prefer to scrutinise my actions and gestures. Oh yes, for that superficial stuff you are always there.
Well-known French journalist Audry Pulvar then decided to write about Ribery on Twitter.
Pulvar's Tweet read:
Mr. Ribery, if you don't know what to do with your money, there are many causes that need your financial support around the whole world.
In response, Ribery replied with a message and a photo of an interview that Pulvar had done with the headline: 'I do what I want with my money'.
Ribery's third message commenced:
To put an end to this controversy that has no reason. I am putting a headline of Audry Pulvar, or the woman, 'I do what I want with my money, with glasses costing 3,000 euros from tortoise shell'.





I hope that they can see a better professional than that of the pseudo-journalist that you are.
Relating to footballing matters, Bayern do not recommence Bundesliga action until 18 January when they face Hoffenheim away from home.
Post Summary
| | |
| --- | --- |
| Article Name | Bayern's Ribery Hits Back At Criticism For Eating Gold-Covered Steak |
| Description | |
| Author Name | Gistfans Head Admin |
| Published On |   |
| Post Category | Others |
---