To save data on your Android phone Follow the steps below:
1. Turn on Data Compression on Google Chrome
Google states this option should save you about 50% in data. All without you even feeling a difference. In fact, you may feel some changes browsing will get faster!
You just need to open Chrome, tap on the 3-dot menu button and select Settings. Click on Data Saver and then toggle the option in the top-right corner. You are done!
You can check this link for more information on data compression : Data Compression (https://developer.chrome.com/multidevice/data-compression).
2. Download Opera Max
If you want a complete system data compression then Opera Max is the best app.
It is also possible to micro manage consumption by blocking specific apps from accessing data through mobile access (or WiFi, though I dont see the point in that). as it shows the detailed data comsumption of the apps.
Download Opera Max from Google Play Store
3. Update apps using Wi-Fi only
 Android apps receive updated on a regular basis and that is the main reason of our data consumption so make sure you turn of th e feature to update the apps on WIFI only.
To activate this option follow the steps below:
a. Open Google Play Store
b. Then Tap on the 3 bar on the top left corner.
c. Tap on "Settings".
d. Select Auto update apps option
e. Hit "Auto update over Wifi only" as shown in the Image below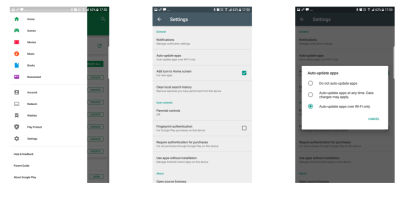 4. Restrict Background data usages
a. Go to "Setting".
b. Then Tap " Data Usages"
c. Tap on the vertical dots on the top right corner.
d. Click on Restrict Background data usages as show in the image below.
e. Confirm it and you are done.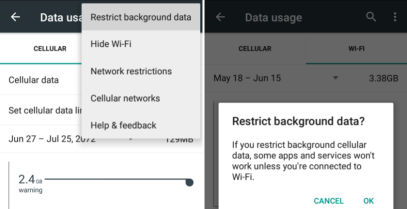 DISCLAIMER
Gistfans do not claim ownership of any of the Songs and Videos that we upload and any copyright infringement complaints will be executed immediately! It is our policy to honor all take-down requests! Email Us via Gistfansofficials@gmail.com
CONTENT REMOVAL
If you believe that this page has violated your copyrighted/protected material(s), please kindly Contact Us for immediate removal, or mail us at Gistfansofficials@gmail.com stating the content name/URL of the page. Thanks.
To upload your music on Gistfans and get massive download, contact us now:
Whatsapp:
08095459350
Email:
Gistfansofficials@gmail.com
Post Summary
| | |
| --- | --- |
| Article Name | How to stop Fast data Consumption on Infinix Hot 6 Pro  |
| Description | |
| Author Name | Head Admin |
| Published On |   |
| Post Category | tech |
---